ACOUSTIC ENCLOSURE MANUFACTURER IN INDIA | ACOUSTIC ENCLOSURE | SOUNDPROOF ENCLOSURE
The acoustic enclosure manufacturer in India is a company that manufactures and distributes soundproofing products for a variety of applications. This company offers a wide range of products to meet all the needs of their customers. We provide a Soundproof Enclosures solution for Industrial noise control with our wide range of industrial noise control products. These include our industrial noise control flooring, wall paneling, and roof panels.
The acoustic enclosures are prefabricated and easy to install at any site. We have different acoustic enclosures for different kinds of units that cater to specific needs. This could vary from a power plant to a diesel generator to turbine enclosures. Each enclosure is designed according to the specific requirements of the type of unit with the focus being on acoustic level control. These enclosures can also be made site-specific according to the required specification of size and material. The use of material depends on the level of noise control required. The Noise Generator is the most important tool for the test engineer.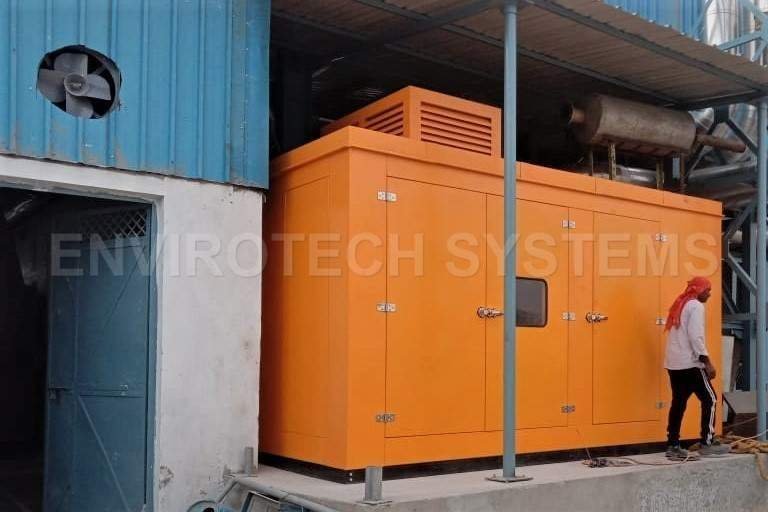 Technical Features:
We offer customized solutions in accordance with the ISO 14001 & CPCB norms of noise pollution.
50 STC Value Acoustic Panel tested as per IS-9901(Part III) – 1981, DIN 52210 part IV – 1984, ISO: 140 (Part III) – 1995.
The Acoustic panels come with the feature of a 16-gauge CRCA / GI perforated sheet.
Auto CAD facilities will include all piece-marked marked assembly along with the drawings
To two-coat primer & automotive paint in desired shade
Electric as witch board its board & lights to maintain 300 LUX inside the enclosure
Air Ventilation System for Fresh air inlet and hot air exhaust.
sound Proof Glass Vision panel to see through.
Acoustic Enclosure Applications:
Air Compressor Acoustic Enclosure
Air Blower Acoustic Enclosure
CNC Machine Noise Enclosure
Cement Panel Blower and Grinding machine Noise Enclosure
Acoustic Enclosure for noise-generating machine
Power Press and Fin press Noise Enclosure
Electrical Motor and Transformer Acoustic Enclosure
AC Fin Press Acoustic Enclosure
Punch Press Enclosure
Sound Proof Operator Cabin
Glass Crusher Acoustic Enclosure
Sheet Cutting Machine Acoustic Enclosure
Noise Testing Chamber/ NVH Test Chamber/ Quiet Room
Engine Test Cell/ Dyno Test Cell Acoustic Treatment