ACOUSTIC LOUVER/SILENCER | SOUND ATTENUATORS | HVAC SILENCERS & LOUVERS | ACOUSTIC LOUVER FOR COOLING TOWER
We are well-reputed as one of the stupendous Acoustic Louver / Silencer manufacturers in India. We designed an aerodynamically bladed Acoustic Louvers System that helps in preventing noise breakout. These are also designed to control weather variations.
Usages of optimum quality materials and advanced technology ensure high durability, tensile strength, and resistance to adverse conditions.
An acoustic louver combines the function of silencers, and louvers with less resistance to airflow, good acoustic performance, and weather protection. The acoustic louvers can be installed in Diesel Generator Rooms, Compressor buildings, and inlet & outlet openings of ventilation ducts.
The acoustic louver consists of a weather louver containing a fibrous acoustic infill housed in a flanged outer casing. The louvers are made in 300mm & 600mm thicknesses. The Acoustic Louver is fitted with an exhaust outlet and a blower to release the build-up of heat and humidity. The air vents ensure that there is plenty of air circulation inside the turbine enclosure.
Acoustic Louvers are used as part of the intake/exhaust air system of buildings, structures, or equipment to help reduce the noise produced by the system equipment. Acoustic louvers are manufactured with a choice of finishes and material options. If required by the system or in-field conditions. Acoustic Louvers Construction. Casing. The outer shell of the silencer is constructed of solid sheet metal. Manufacturer of Acoustical Enclosures – Acoustic Louvered & Sound Attenuator offered. Chiller Acoustic louvers combine the function of silencers.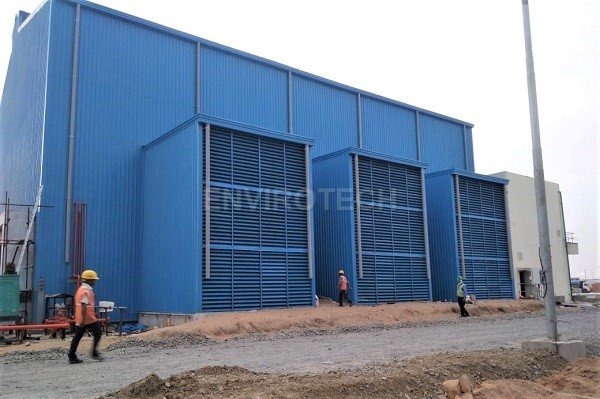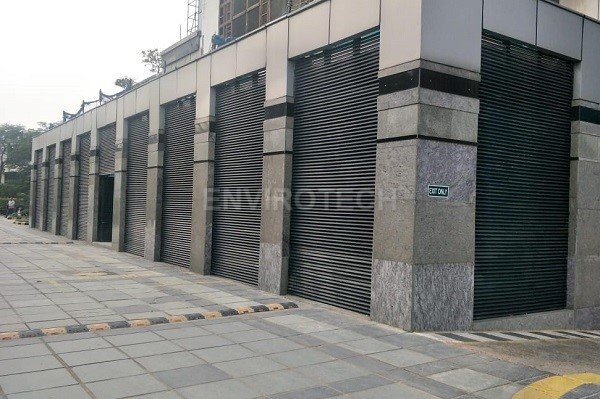 The standard dimensions of Acoustic Louver / Silencer are:
Heights (mm): 450,650,850 & 1050
Width (mm): 600, 800, 1000 & 1200
Other sizes are available on request.
We offer the Acoustic Louver / Silencer with the following features:
Flat blades
For building intake/exhaust openings
For mechanical services plant
As free-standing barriers, screens, and enclosures
Wide choice of finishes/colors
Proven Acoustic Performance
All products are lab tested and rated
Published data gives important airflow and self-noise details
Energy Saving
Aerodynamic design
Low Pressure-drop characteristics
Machinery Enclosures and Plenums
Complete plant/machinery enclosures
Any size, shape, or specification
Using modular, high-performance acoustic panel system Matching access doors/hatches