COMPRESSOR ACOUSTIC ENCLOSURE | ACOUSTIC ENCLOSURE FOR AIR COMPRESSOR | BLOWER AND COMPRESSORS ACOUSTIC ENCLOSURES | SOUNDPROOF ENCLOSURE FOR COMPRESSORS | SOUNDPROOF ACOUSTIC ENCLOSURE MANUFACTURER FROM NOIDA | COMPRESSOR ACOUSTIC ENCLOSURE
Envirotech Compressor Acoustic Enclosure for air /wire bending machine consists of the free-standing acoustic enclosure with doors(normal acoustic door/acoustic sliding door, double glazed glass windows, and ventilation system comprising of ventilation air intake silencer, ventilation air exhaust silencer, and ventilation blowers. While designing the acoustic enclosures the maintenance requirement and ventilation requirement is always taken care of. The openings required for suction and discharge pipelines on the acoustic enclosure are acoustically sealed to prevent noise leakages.
Since we work on customized solutions as per client requirements our acoustic enclosures are inbuilt with a vertical sliding door on the front side with view panels, perfectly guided (by a grooved pulley) for smooth frictionless operation, operated by pneumatic cylinders with open and closed-end limit switches and control, roof cutout, sliding roof with end to end control limit
ACOUSTIC ENCLOSURE FOR COMPRESSOR:
We generally strive to reduce the noise level up to the maximum level how much we can We have supplied & installed many Noise control rooms/ acoustic enclosures for heavy motor testing, wire bending machines, and air compressors and successfully achieved 30 dB(A) noise reduction threshold & noise measurement as per IS:12065-1987 clause No. 3.3.1
These air ducts are insulated and have acoustic louvers. Compressor enclosures are custom-built according to the specifications and requirements of the client. We ensure a quick delivery time of the enclosure unit. The exhaust outlet is fitted with an axial flow fan and a silencer. The compressor enclosure has sufficient lighting on the inside for proper visibility. Provisions for cables and pipes are sealed after installation of the compressor to prevent noise leakage.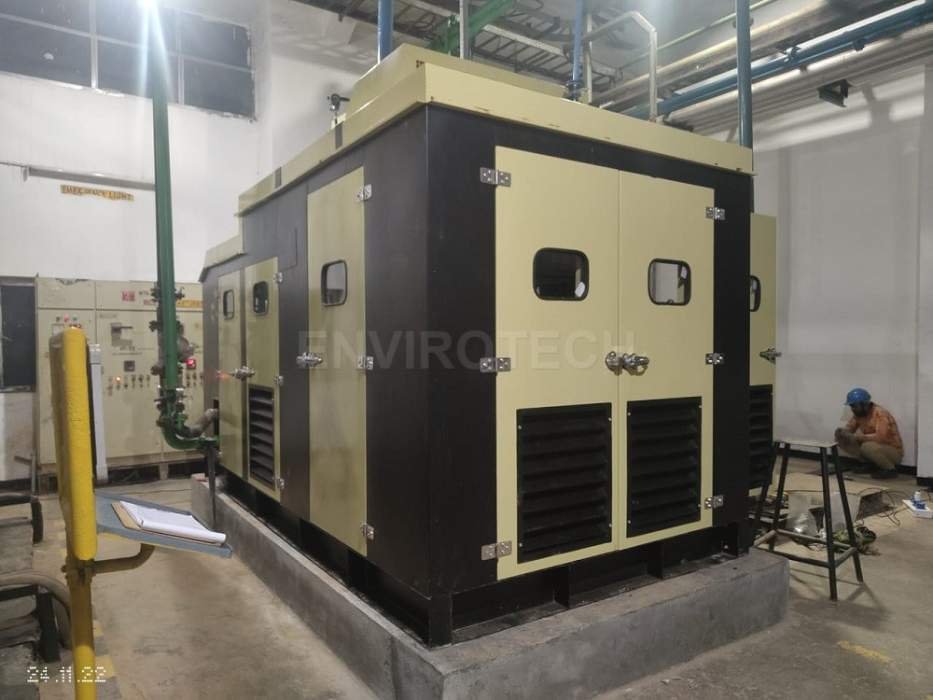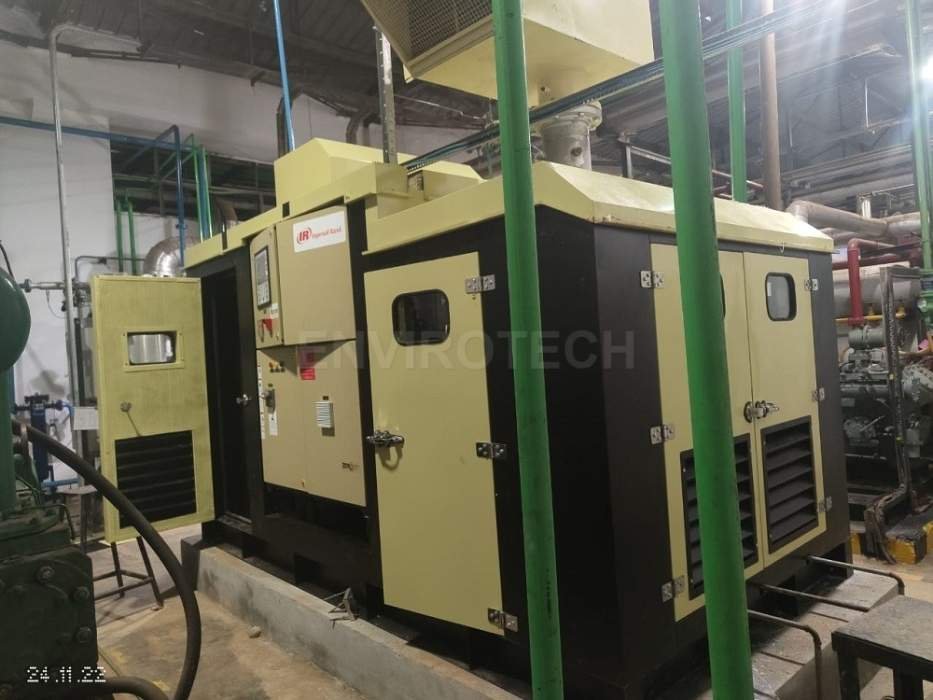 Compressor Acoustic Enclosures Applications:
Power plant Acoustic Enclosure
Turbine Acoustic Enclosure
Acoustic Enclosure For DG Set
Soundproof Enclosures
Acoustic Enclosure Machine
Blower Acoustic Enclosure
Fin Press Acoustic Enclosure
Punch Press Acoustic Enclosure
Chiller Acoustic Enclosure