MINI/PORTABLE ANECHOIC CHAMBER | MINI ANECHOIC CHAMBER | ANECHOIC CHAMBER | HEMI ANECHOIC CHAMBER | ANECHOIC CHAMBERS MANUFACTURER | PORTABLE ANECHOIC CHAMBERS
Envirotech Mini/Portable Anechoic Chamber is preferred by an anechoic chamber manufacturer to perform acoustic tests on digital assemblies being developed by their acoustics laboratory. This all-steel panel construction using the unique cam locking hardware allows this unit to be manufactured and shipped in 3 sections and quickly assemble on the lab floor.
The outside dimensions assembled are mm 2337 W x 2337 D x 2413 H (92″ W x 92″ D x 95″ H) and the free field area is mm 1499 W x 1499 D x 1499 H (59″ W x 59″ D x 59″ H). Provision was made to place a removable table in the interior to set up and perform experiments. The wedge units are Standard EW wedges, 250 Hz. Cut off frequency. Lighting, cable access ports, vibration isolation, and an interior door safety release are included with the unit.
Our unique design provides optimal performance because of which these chambers give accurate results repetitively. Compared to the Mini/Portable Anechoic Chamber, Anechoic chamber, Mini Anechoic chambers take less time to be designed and constructed.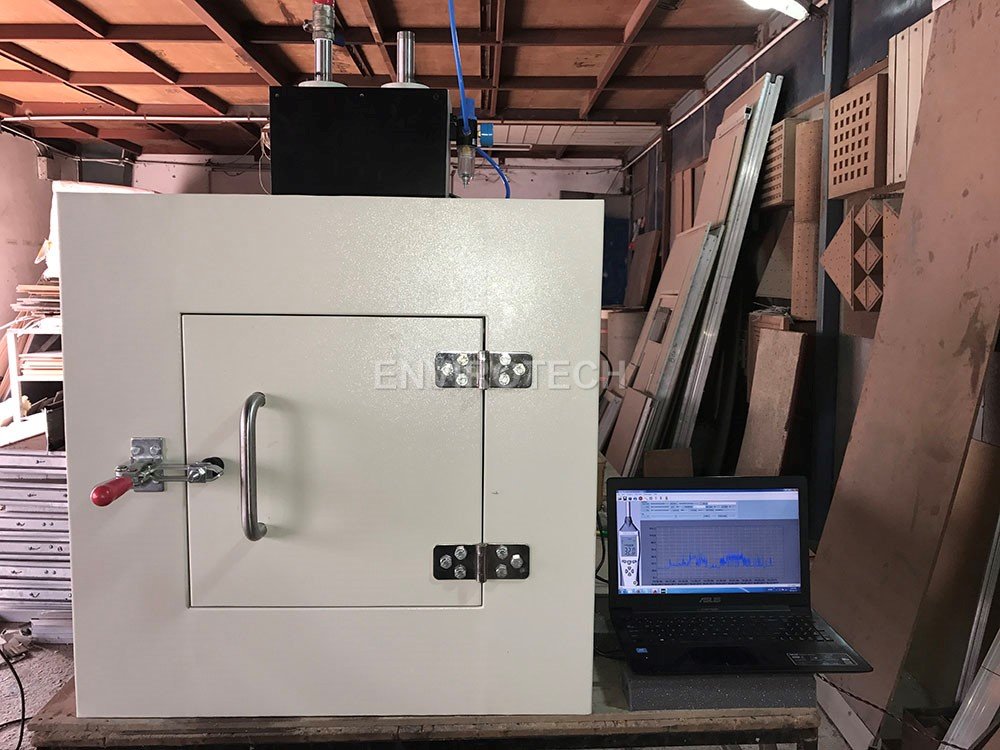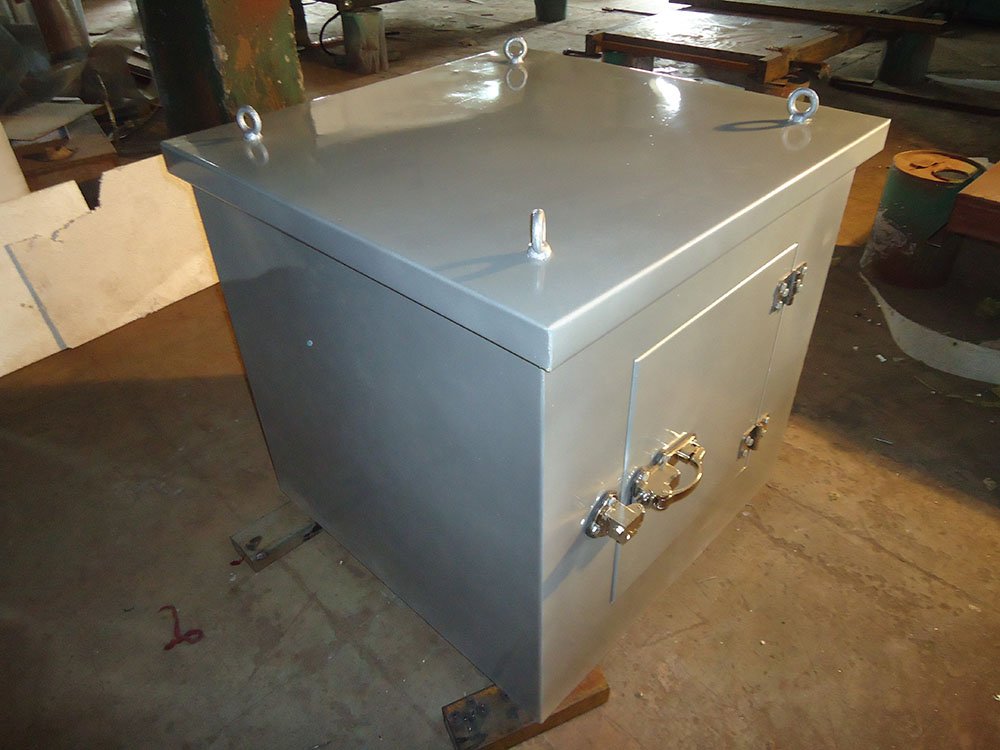 Dimensions of the Mini/Portable Anechoic Chamber
The external dimensions of a standard portable anechoic chamber are W – 2337 mm x D – 2337 mm x H – 2413 mm (W – 92″ x D – 92″ x H – 95″) and the dimensions of the internal free field area are W – 1499 mm x D – 1499 mm x H – 1499 mm (W – 59″ x D – 59″ x H – 59″).
Technical specification of Portable Anechoic Chamber
Wedges: Standard EW wedges
Cut-off frequency: 250 Hz
Internal Lighting: Yes
Cable access ports: Yes
Door security: Safety release from inside
Fire retardant: Yes
Body: All steel
Application of Portable Anechoic Chamber
The portable anechoic chamber is used mainly for electrical and computer-related equipment. It is used for testing products that are noise sensitive and susceptible to damage by electromagnetic waves. Products like speakers, routers, modems, servers, Bluetooth devices, and many others.