ACOUSTIC ENCLOSURE FOR DG SET | SOUNDPROOF DG SET | GENERATOR CANOPY MANUFACTURER | ACOUSTIC ENCLOSURES
We design and manufacture all kinds of Diesel Generator Acoustic Enclosure, acoustic enclosures to control the noise and strive to achieve desired noise level. Our designed acoustic enclosures are applicable in steel plant, cement plant, power generation plant, industrial sites, oil and gas plant, heavy forging industries & other manufacturing units where noise level is very high.
We offer Complete structural designing of acoustic enclosure and engineering support including layout designing as well as determining acoustical the structural and air ventilation requirements with out affecting the DG performance.
Features Diesel Generator Acoustic Enclosure:
Noise reductions according to CPCB Norms /as per ISO 14001 requirement for industrial applications.
Controlled environment for temperature, humidity, cleanliness, and vibration isolation
Hinge type door of required size, doors are fitted with Gasket to block noise leakage from gap.
Spring loaded lock, open able from both sides
Rain water protection hood to corner for fresh air inlet acoustic louvers
Electrical wiring, switch board & light to maintain 300 LUX inside the enclosure
All Hardwares were Zinc passivated to avoid rusting & door hinges are SS
Provided cutouts in acoustic panel for pipe / cable entry or any other requirement
Two coat primer & automotive paint in desired shade
Acoustically treated louvers on roof of Acoustic Enclosure for air inlet & exhaust.
Accessories:
we provide a sufficient no. of acoustic doors For maintenance access equipped with heavy-duty hardware and seals to prevent noise leakage.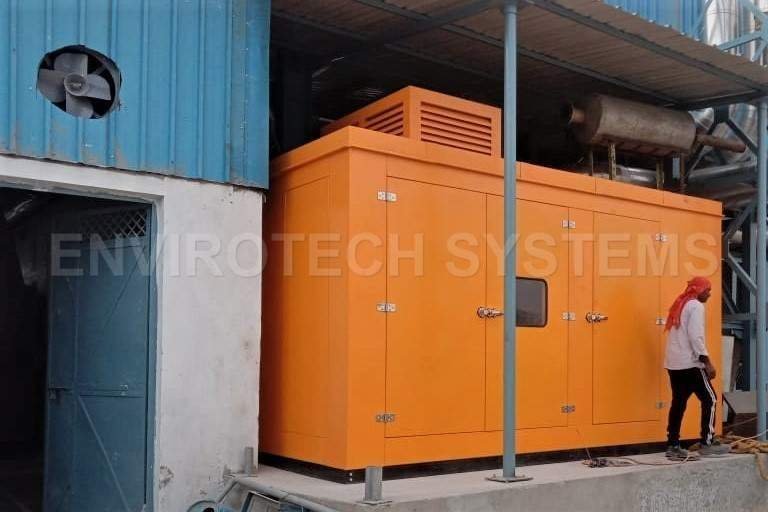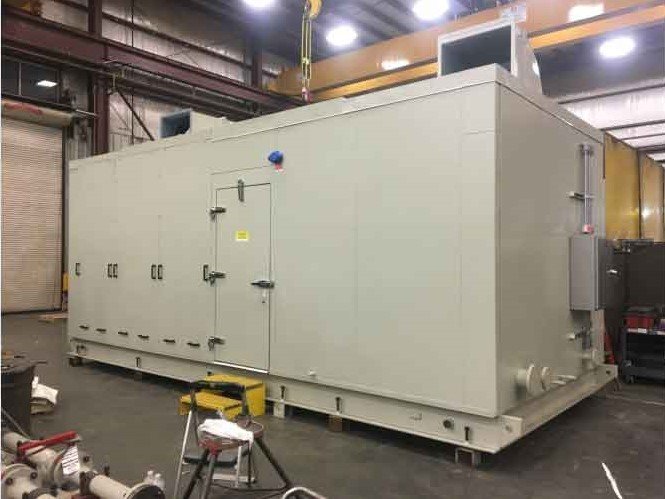 Diesel Generator Acoustic Enclosure can be effectively used in multiple applications as mentioned below:
AC Fin Press Acoustic Enclosure
Punch Press Enclosure
Sound Proof Operator Cabin
Glass Crusher Acoustic Enclosure
CNC Machine Noise Enclosure
Cement Panel Blower and Grinding machine Noise Enclosure
Acoustic Enclosure for noise-generating machine
Electrical Motor and Transformer Acoustic Enclosure
Power Press and Fin press Noise Enclosure
Sheet Cutting Machine Acoustic Enclosure
Noise Testing Chamber/ NVH Test Chamber/ Quiet Room
Engine Test Cell/ Dyno Test Cell Acoustic Treatment
Air Compressor Acoustic Enclosure
Air Blower Acoustic Enclosure